Konnichiwa! I am currently living and doing my practical training in Onomichi, a small seaside port city in the Hiroshima prefecture, in Japan. I am almost done with my training period of three months, and with heavy heart I will soon have to go back home. Onomichi has become a second home for me, and I feel like I know it like the back of my hand by now.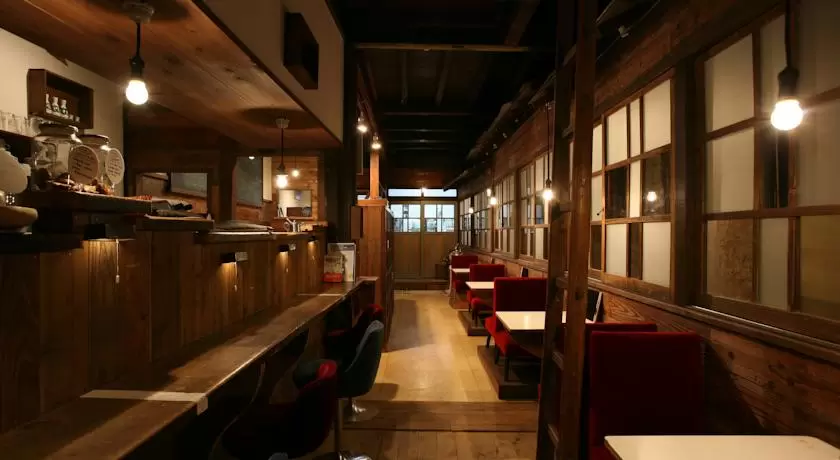 I am working at a small, japanese styled guesthouse called Anago No Nedoko, with a cafe located on the side. The guesthouse has two dormitories and two private rooms, with space for 25-30 guests. The cafe has seats for 16 guests, and the guesthouse's breakfast is served there. My work consists of cleaning the guesthouse rooms as well as preparing the breakfast. The workdays here are usually about 6 hours long, starting from preparing the breakfast and then cleaning the guesthouse. There is another helper working here with me, so I don't need to work alone. Thursdays and Fridays are free from work, and I have made many trips around Japan.
I've made trips to the nearby islands, as well as bigger cities such as Hiroshima, Kyoto and Tokyo. I love the different atmospheres these places have: Onomichi is a very peaceful, small city, compared to the hectic and never-ending Tokyo! Though I do love both cities very much. The people in Japan are very friendly and helpful, and I can always rely on them in a time of need.
The weather in Onomichi can be brutal, with 30-35°C with very high humidity. You really have to watch out for a heatsroke, and remember to drink enough. When I arrived, there was a rainy season that lasted for about a week, during which it rained almost nonstop. After that the "real" japanese summer began. The summer is very different from the summer in Finland.
Unfortunately, my training period is soon over and I will have to make my way back to Finland. These three months have been absolutely amazing, and I can't wait to visit Japan again!